Enjoy a unique and exclusive boat trip of flavor aboard our sloop Orso.
Dive for 1.5 hours, during which you will get to know the beer and its styles on the water in a completely new way. Far away from the mainstream taste, a trained beer sommelier presents you five beers and their story/s with expert knowledge and a lot of charm. In addition to the various tastes, you'll learn details about beer culture and sensory perception and what the purity law is really all about. Because if you drink smart, you can enjoy better!
Our beer tasting we offer you from 4 persons from Thu-Sun.
You can book these trips here:
| Boat ride takes place | Number of people | Trip duration | Price |
| --- | --- | --- | --- |
| Thursday | 4-10 | 1.5 hours | 515 € + 21 € p.P |
| Friday – Sunday | 4-10 | 1.5 hours | 565 € + 21 € p.P |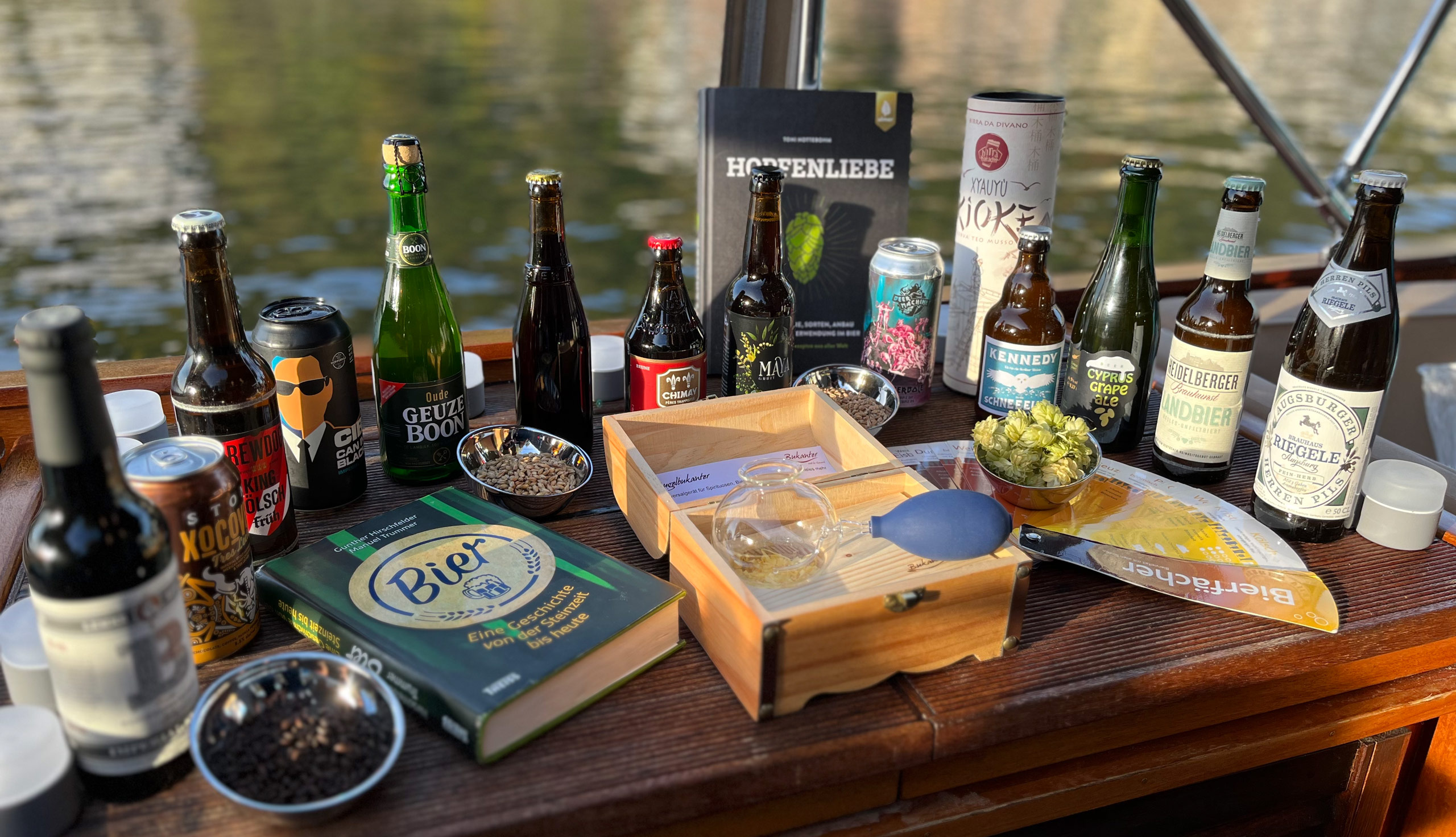 Always on board with you:
We got you! You'll find everything you need for your trip on the Neckar River on board. You can order extras when placing your order.
1,5 hours on one of our gorgeous boats

Space for up to 10 people
Our boats depart at Neckarstaden 25 in 69117 in Heidelberg—somewhere between piers 1-8.
Please note:
It goes without saying: you are more than welcome to enjoy your ride and also our delicious wines! However, if you spoil the fun of other people on the Neckar River or endanger your safety or the safety of others, we will make use of our domiciliary rights and end the trip prematurely.
Share This Story, Choose Your Platform!