Experience Heidelberg and the Neckar from a unique & exclusive perspective!
We offer short boat trips for 349€ from Mon-Thu (except on public holidays) and for 449€ on weekends from Fri-Sun. The tour lasts 1.5 hours and 2 bottles of rosé and 2 bottles of water are included on each tour.
You can book these trips here:
| Booking days | Number of people | Duration of the trip | Price |
| --- | --- | --- | --- |
| Monday – Thursday | 1-10 | 1,5 hours | 349 Euro |
| Friday – Sunday | 1-10 | 1,5 hours | 449 Euro |
Unsere Flotte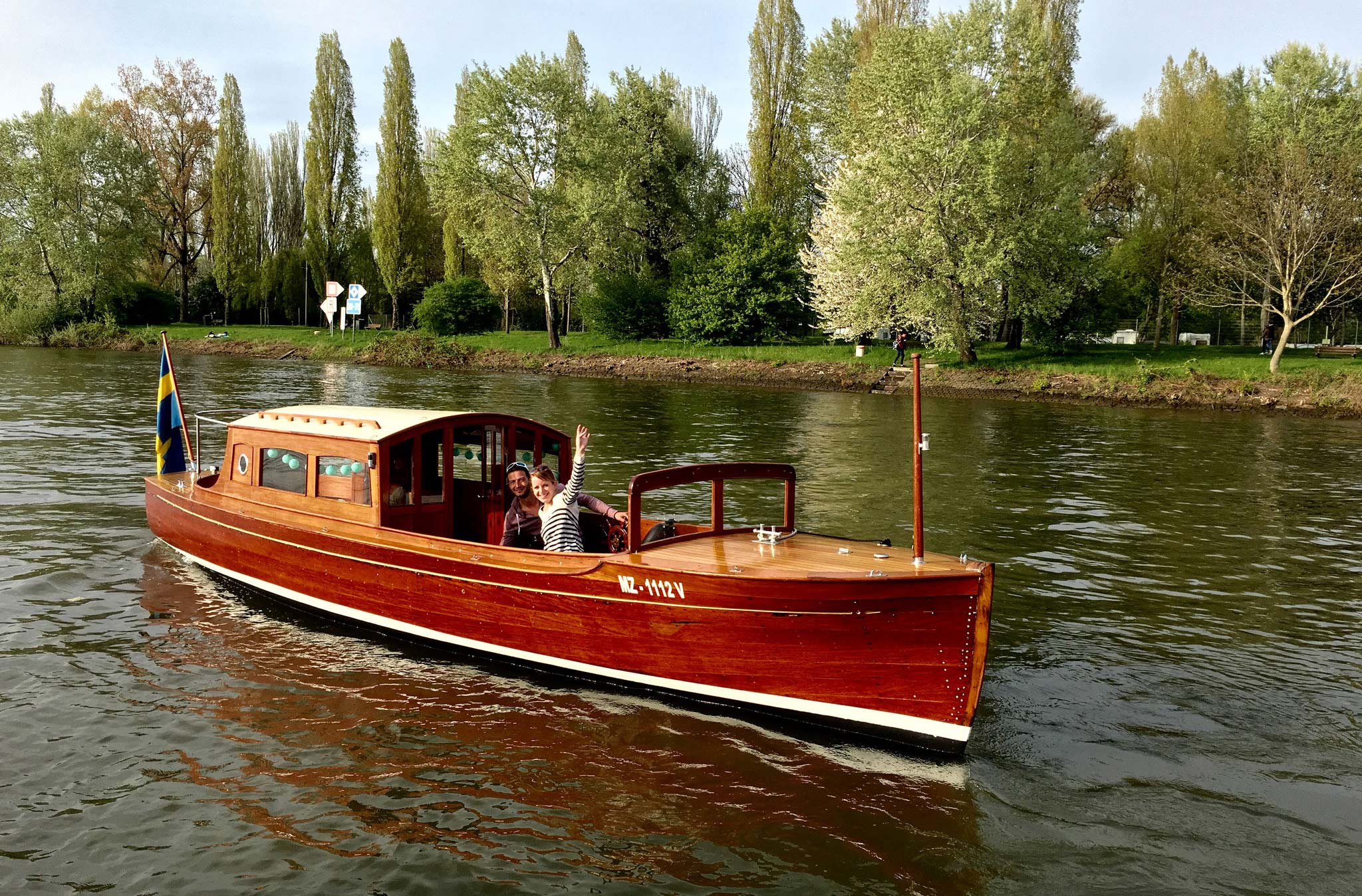 Pulpito
Historic salon boat from the 1920s
Pulpito
Dieses historische 10m lange Salonboot aus den 1920er Jahren hat in der Mitte eine Holzkanzel mit Platz für 10 Personen. Bei schönem Wetter können die Gäste sowohl vorne als auch hinten im Freien sitzen. Die Freiplätze lassen sich bei Regen überdachen. Platz bietet dieses Boot für 10 Personen.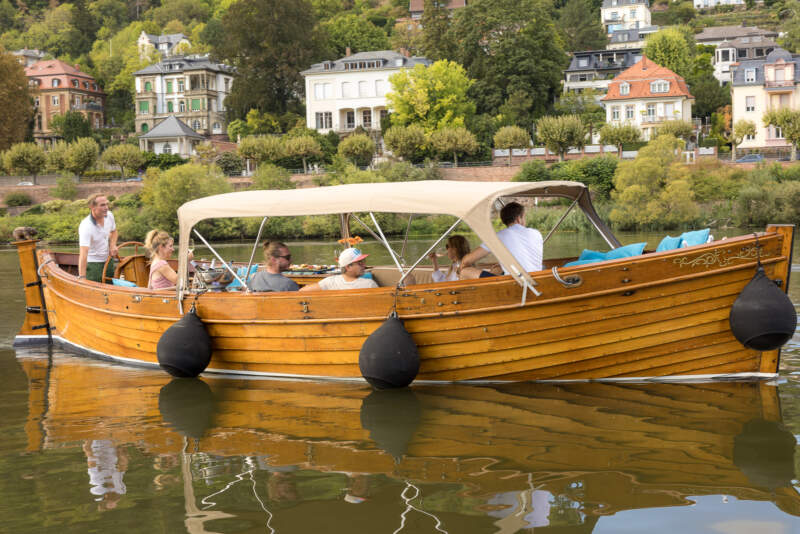 Orso
9m long historical lifeboat from 1930
Orso
Unser Schaluppen-Motorboot ist ein 9 meter langes historisches Rettungsboot aus dem Jahre 1930. Die komplett aus Vollholz bestehende Schaluppe bietet bis zu 10 Gästen in der Lounge-Sitzgruppe und der Liegefläche im Vorschiff Platz. Sonne, Wind und Regen kann uns nichts anhaben – das Boot kann auf Wunsch zum Teil oder ganz überdacht werden.
Always on board with you:
We got you! You'll find everything you need for your trip on the Neckar River on board. You can order extras when placing your order.
1.5 hours on one of our gorgeous boats

Space for up to 10 people

2 bottles of Knipser Clarette rosé

2 bottles of Teinacher mineral water
Our boats depart at Neckarstaden 25 in 69117 in Heidelberg—somewhere between piers 1-8.
Please note:
It goes without saying: you are more than welcome to enjoy your ride and also our delicious wines! However, if you spoil the fun of other people on the Neckar River or endanger your safety or the safety of others, we will make use of our domiciliary rights and end the trip prematurely.
Only logged in customers who have purchased this product may leave a review.
Share This Story, Choose Your Platform!