Voucher for all occasions
Birthday – Christmas – Wedding – Farewell – Incentive – Easter – Anniversary
exclusive – stylish – romantic – relaxing – cozy – individual – private – in the middle of Heidelberg
our voucher, your perfect gift!
sheltered from the weather

JBL Boombox 2 for your playlist
The voucher from Riverboat Heidelberg!
Are you looking for a very special gift for Christmas, a birthday or any other occasion?
Then our vouchers are just right for you! Treat your friends or loved ones to an unforgettable and exclusive boat trip on the Neckar River in Heidelberg!
With our voucher, you can give the gift of an exclusive, private boat ride on the Neckar in Heidelberg, either 1.5 or 3.5 hours for up to 12 people, including fine wine from the region. You will receive the beautifully designed voucher by e-mail immediately after purchase.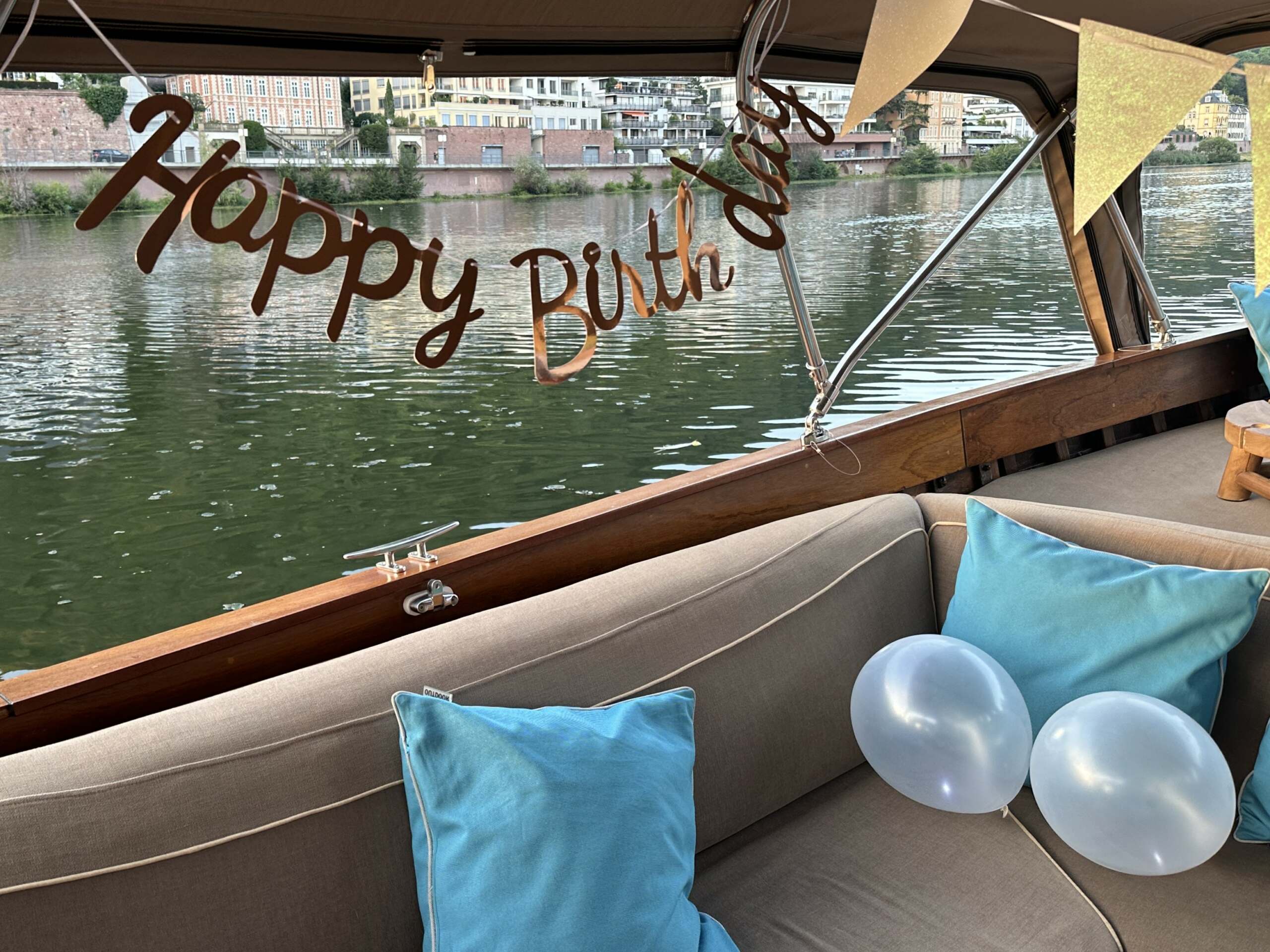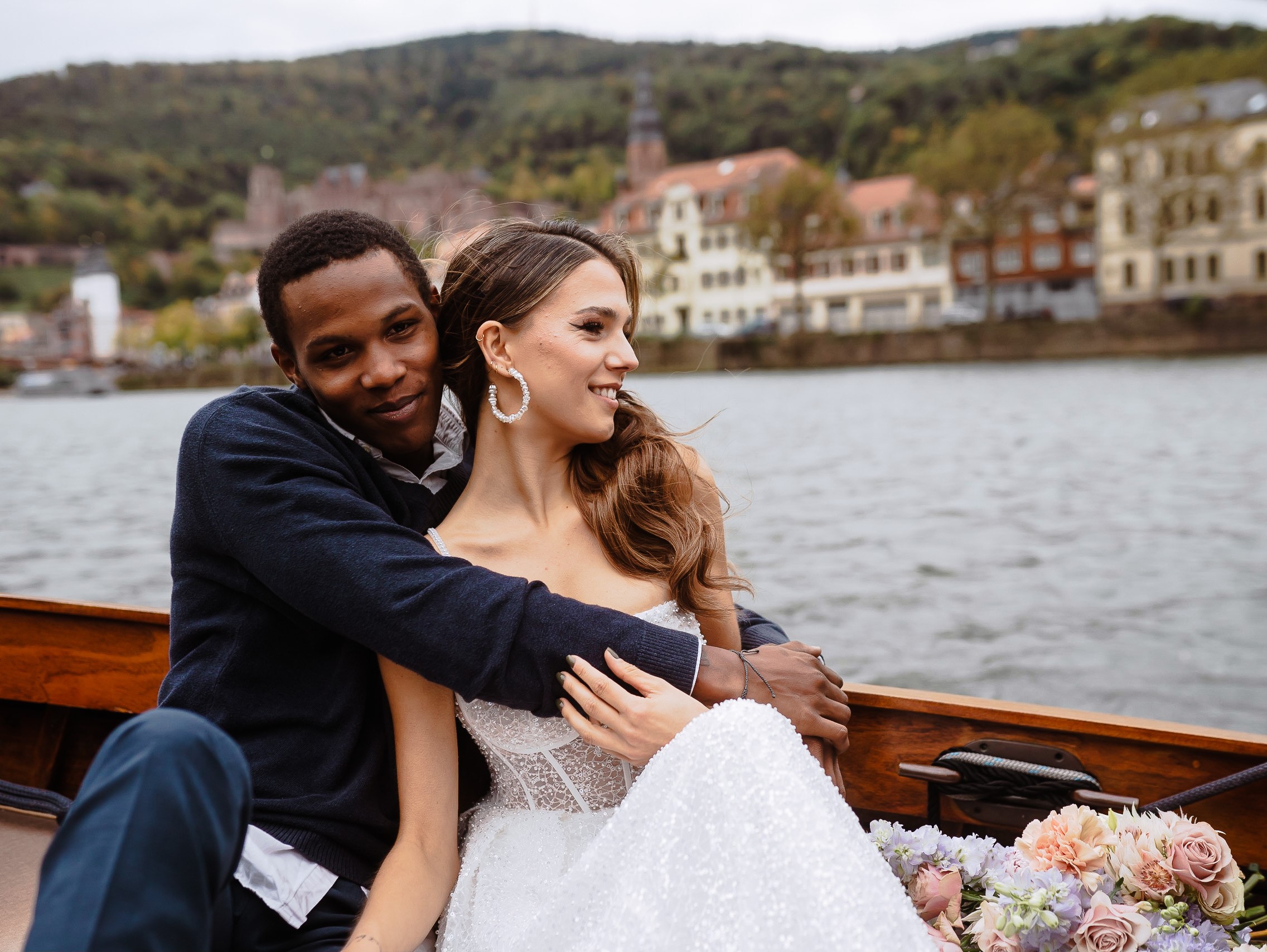 Voucher valid for all products!
Of course, the recipient can also use the €249 couples' ride voucher to book a short ride, for example, but the difference will be charged when booking in the store. All vouchers are valid for 2 years from the date of purchase and can be redeemed for trips throughout the season from April to October, even at short notice!
A great gift idea for Christmas, a birthday, for the whole family or as a thank you for employees.
Give the gift of unforgettable moments on the Neckar!
Christmas, birthdays or just because – there is always a reason to give special people a special treat. Our exclusive boat trips on the picturesque Neckar in Heidelberg will remain in everyone's memory and are therefore the ideal gift for any occasion. With a voucher for our boat trips, you are not only giving the gift of an experience, but also unforgettable moments of relaxation, enjoyment and plenty of time together.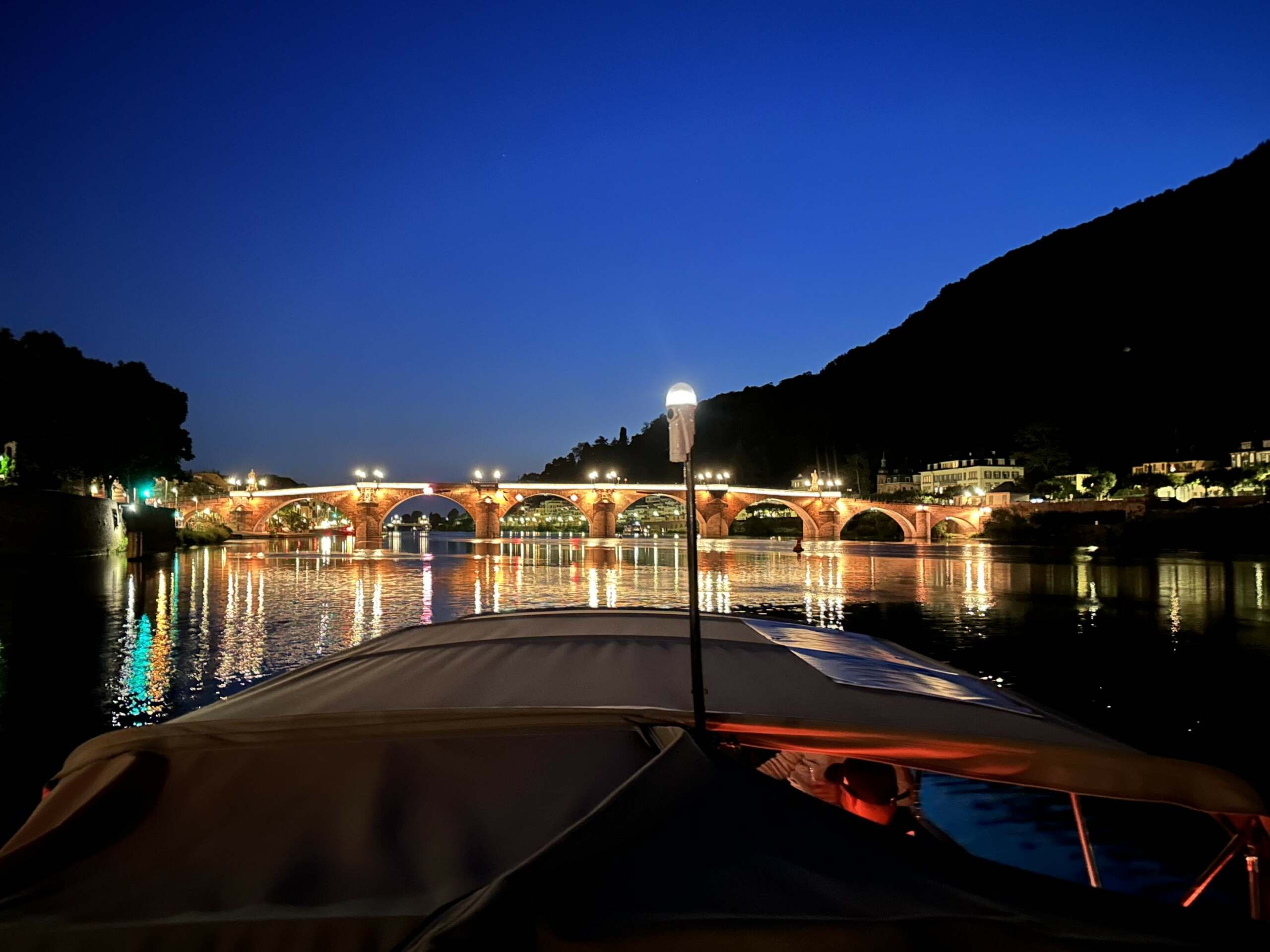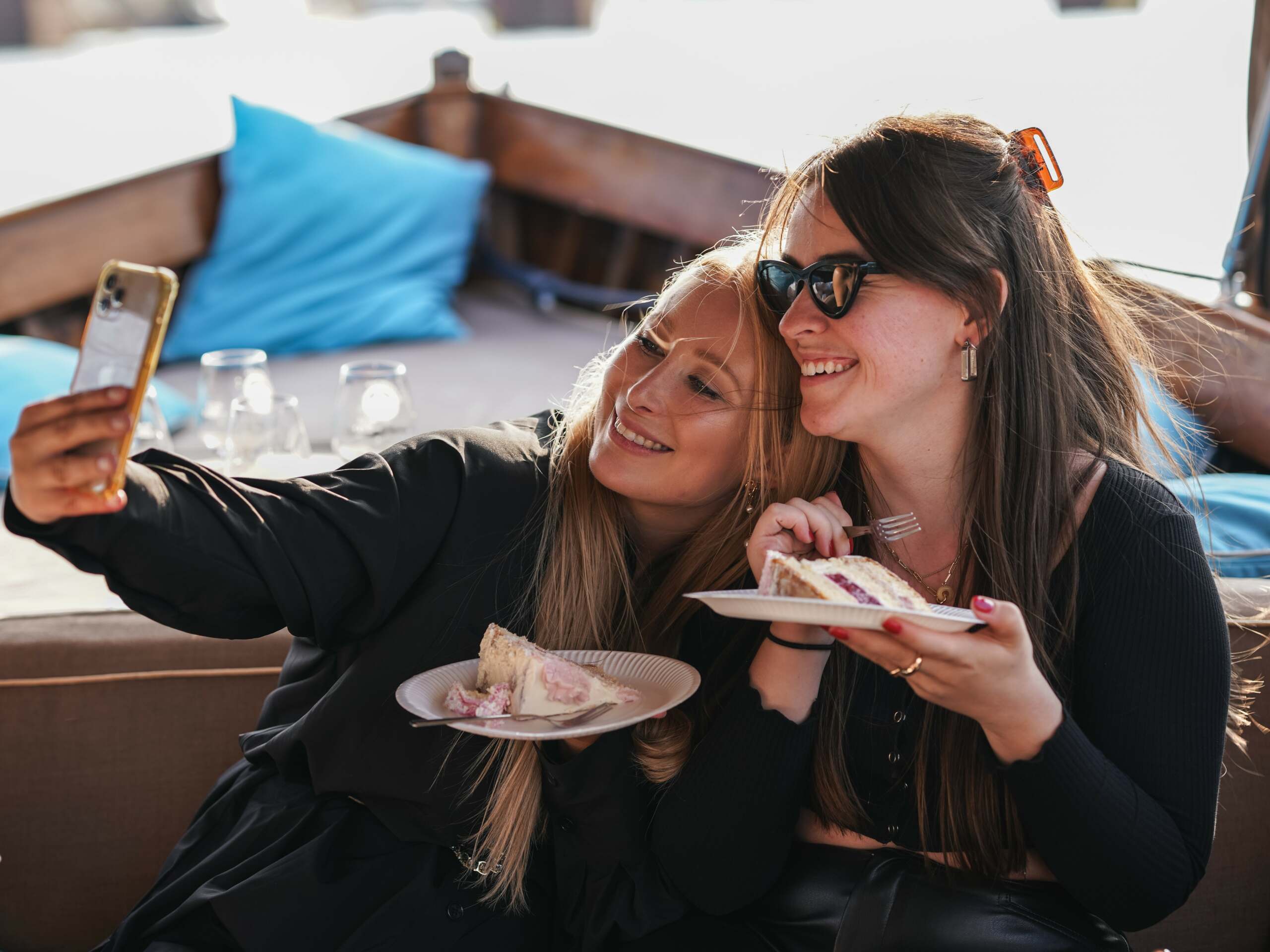 A great gift for any occasion!
Our gift vouchers offer options that are as varied as the people you want to give a gift to. The perfect gift idea for your girlfriend, your wife, your partner, your mother, the whole family or even for employees as a special thank you for Christmas. The vouchers can be easily redeemed in the shopping cart during our season from April to October and offer a choice between a 1.5 or 3.5 hour boat trip, depending on the voucher amount. Every trip also includes fine wines from the region or delicious Secco!
Romance for two or fun with the whole family!
Our couples' cruise is the ideal choice for unforgettable romantic hours for two. The recipient can redeem the voucher for a private boat just for themselves. On board, they can then enjoy the picturesque view and plenty of time together amidst the romantic backdrop of Heidelberg.
For families, friends and groups of up to 12 people, our joyride and cruise offer the perfect opportunity to spend quality time together. Children are very welcome on board. To round off the experience perfectly, extras can be added to all trips. Whether it's delicious food, regional wines, refreshing drinks or an experienced city guide – everything is available to make the boat trip even more unforgettable according to the recipient's taste.
The trip on the Neckar offers a breathtaking view of Heidelberg's landmarks and the beautiful city panorama. An experience to remember and unique souvenir photos.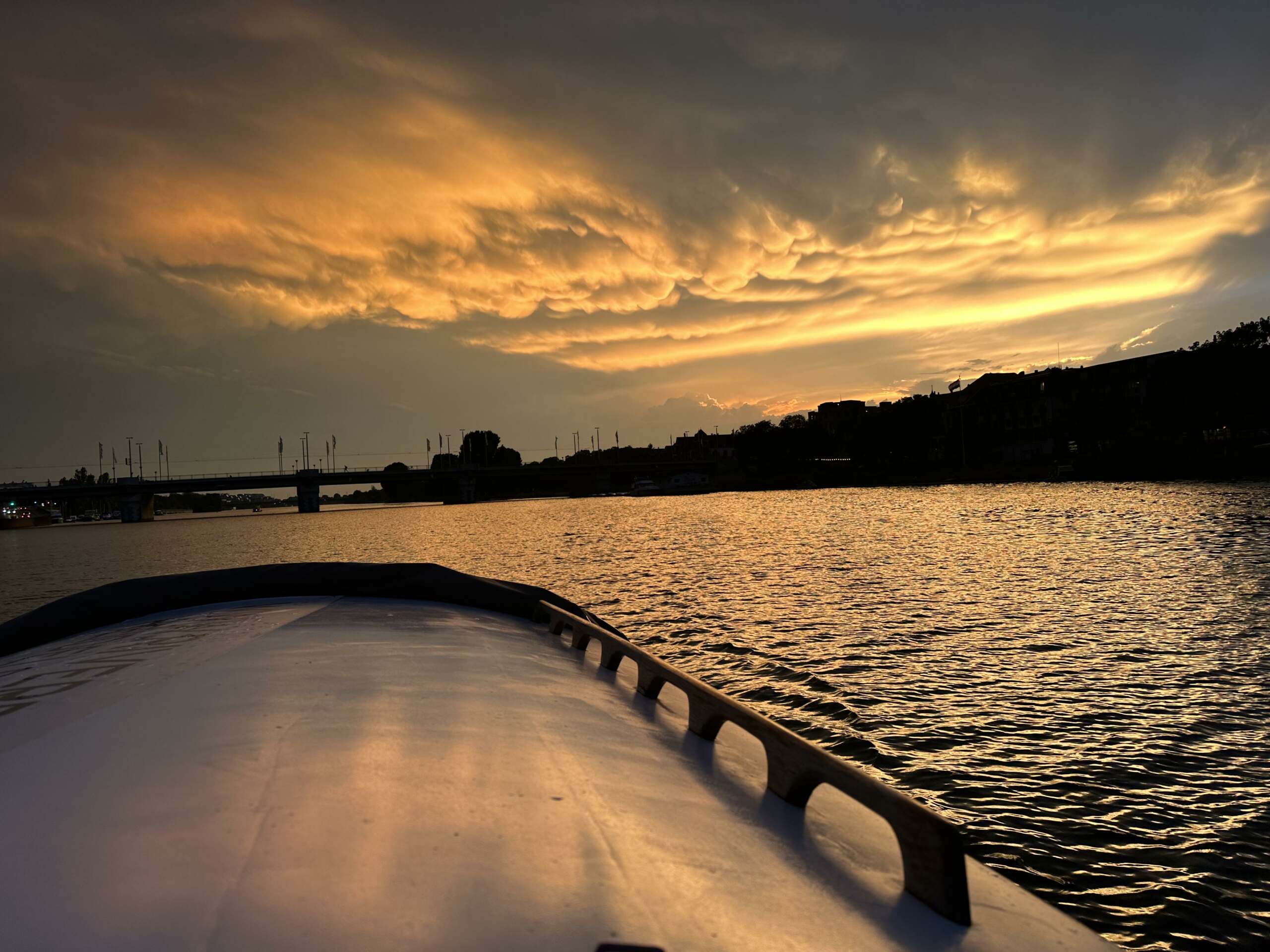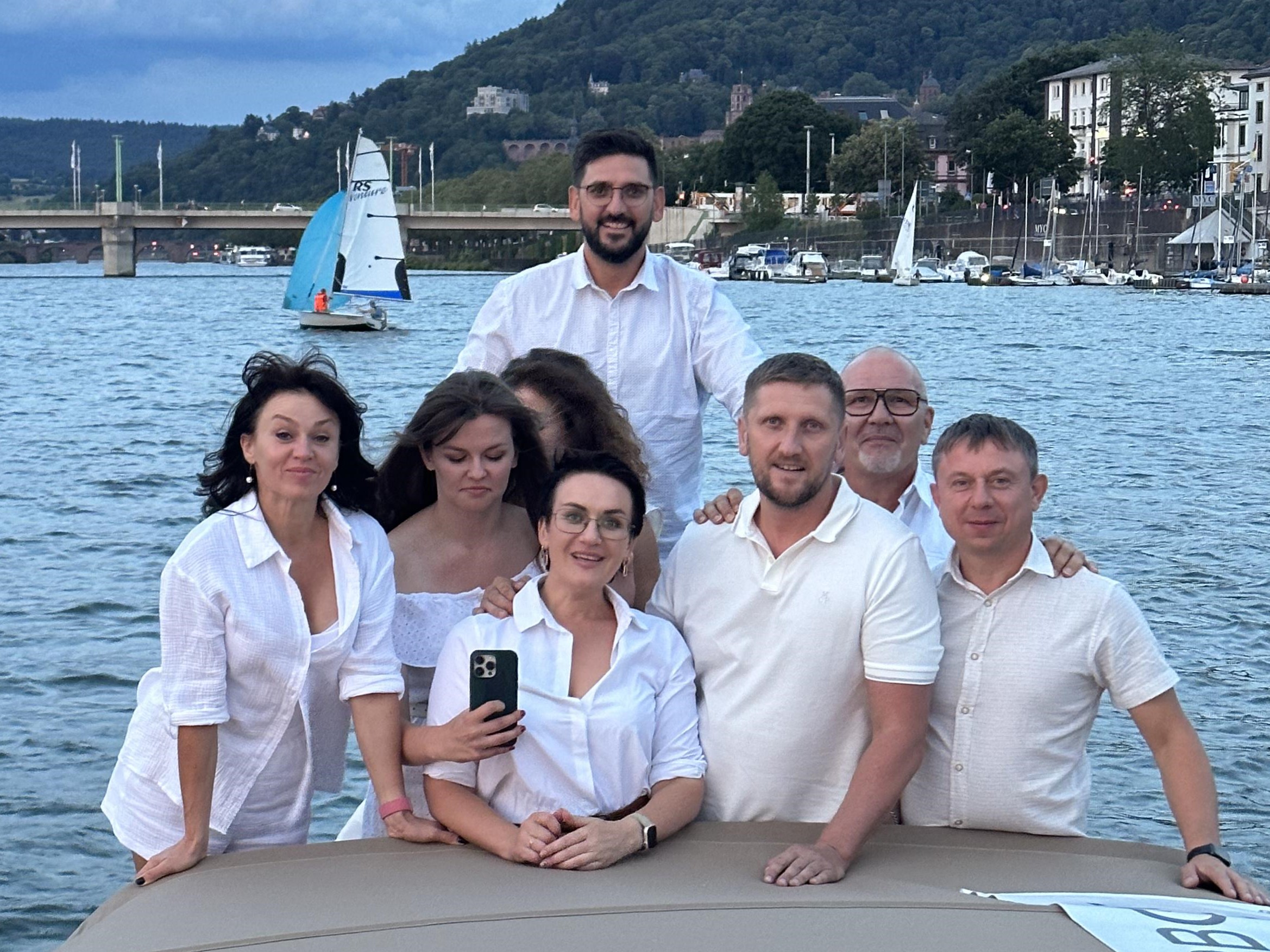 Flexible and easy to redeem!
Our vouchers are valid for two years from the date of purchase and can be easily redeemed via our website. The available dates and times can be viewed online so that the voucher can also be redeemed at short notice. We are on the water every day from April to October from 10 am to 10 pm. After your purchase, you will receive your beautifully designed voucher directly by e-mail. Simply print them out and put them under the Christmas tree – the perfect gift is ready!
Our boat trips – the ideal gift for any occasion!
Our boat trips are suitable for young and old, for the whole family and for special occasions. Give the gift of a romantic anniversary, celebrate your grandmother's 80th birthday with a family party on the water or give your daughter a special birthday with her friends. Surprise a bridal couple with an unforgettable wedding gift, give your best friend a baby shower in a unique setting or treat friends to an unforgettable couple photo shoot on the Neckar with the Old Bridge in the background. Our voucher is also a good choice if you want to say thank you to deserving employees with a few relaxing hours away from the stress of everyday office life.
Our voucher is also a great idea for all newcomers to Heidelberg so that they can get to know our beautiful university city on a special kind of city tour . Does your father love photography? He will also be delighted with our voucher, because amateur photographers can capture the beautiful Heidelberg on board from a completely new angle. Our historic wooden boats, restored with great attention to detail, are a highlight in their own right.
What are you waiting for? Our boat trips are the perfect gift for any occasion. Give the gift of unforgettable moments on the Neckar in the middle of Heidelberg!