Short boat ride – 1,5h
Birthday – JGA – Team building – Company outing – Sightseeing – Engagement – Wedding – Photo shoot
exclusive – stylish – romantic – relaxing – cozy – individual – private – in the middle of Heidelberg
Orso
The Orso die Legno (Italian for wooden bear) is a 9-meter-long, approximately 100-year-old historic lifeboat made of oak wood. High-quality and lovingly restored, the ship is ready for your celebration. It offers space for up to 12 guests. The boat can be completely covered with a fabric tarpaulin, and PVC windows all around provide a great view of the city in bad weather. Guests are seated very comfortably in a large, fully upholstered 360-degree lounge seating area in the central aisle. In addition, the seating and lounging area in the bow offers space for sunbathing or the perfect photos and reels. The boat is protected from wind and rain.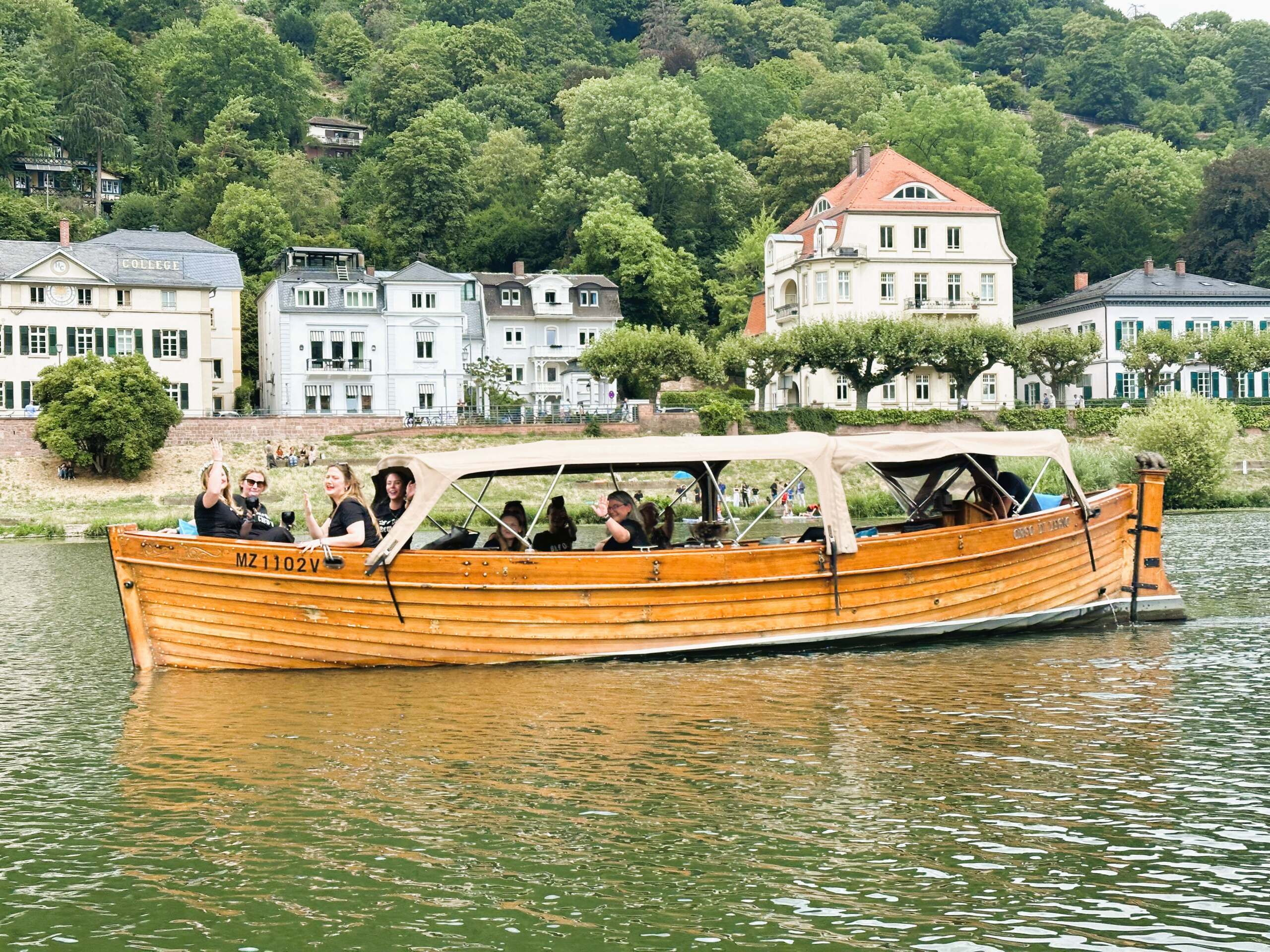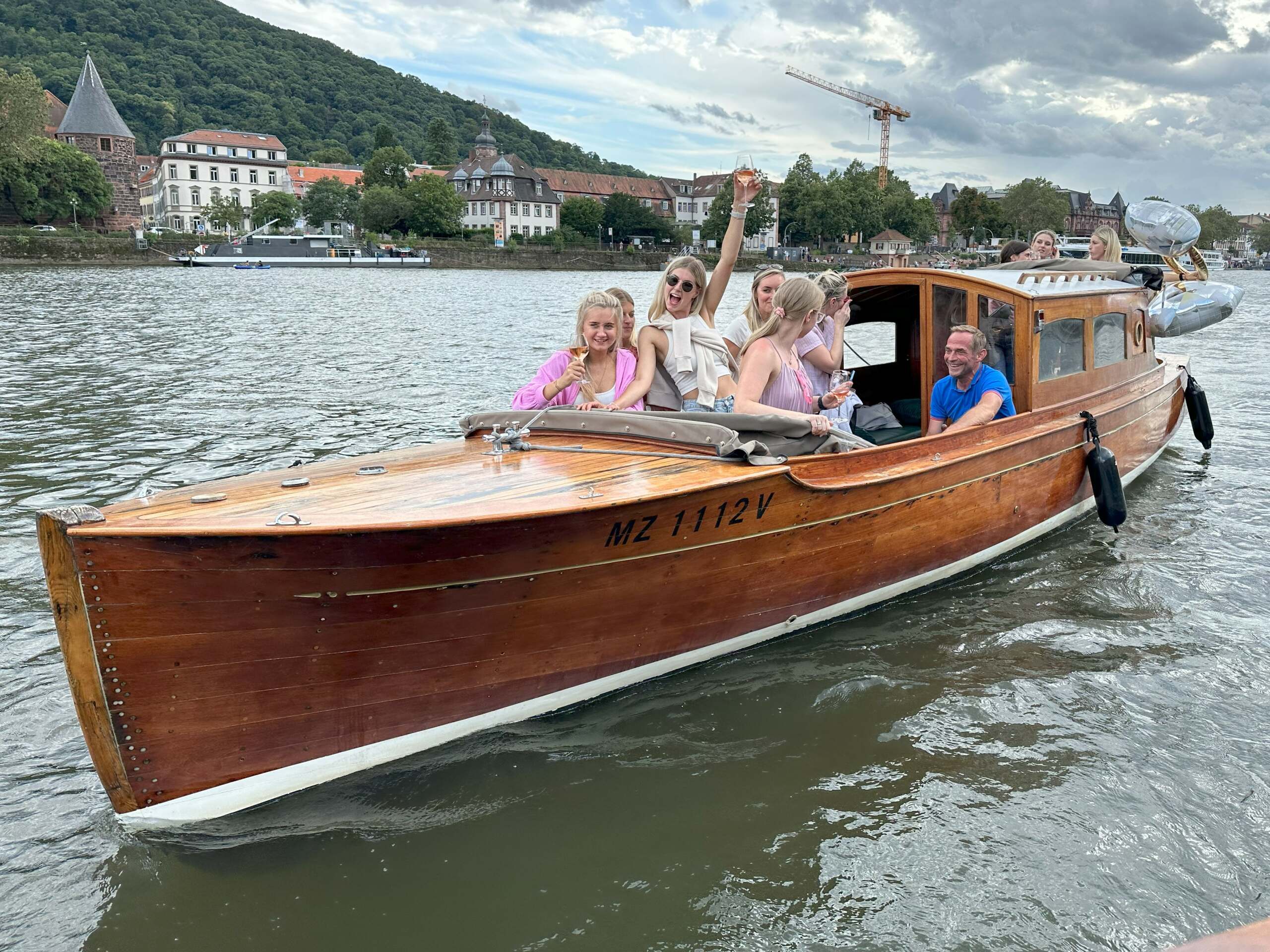 Pulpito
The Pulpito (Italian: pulpit) is an approximately 10-meter-long historic saloon boat that is over 100 years old. The slim, elegant boat is made of solid tropical wood and can carry up to 12 guests. There is a wooden pulpit in the middle of the ship, which can seat up to 8 people at a time. In front of and behind the cockpit there are further seating options, also fitted with elegant imitation leather cushions in the color"British Racing Green". These two areas can be covered with a fabric tarpaulin when it rains, while PVC windows provide a great view of the city in bad weather. When the weather is nice, you can dangle your legs in the water from the stern or stand on the bow and feel like Kate and Leonardo.
2 x 0.7 liter Knipser Clarette Rosé

2 x 0.7 liters Teinacher water

JBL Boombox 2 for your music

in the middle of Heidelberg

Life Rings & Life Jackets
Share This Story, Choose Your Platform!